MENU OF SERVICES
Put more money in your pocket at closing! All the way from "Full Service" to "Do-It-Yourself" the HASSLE FREE LISTING offers complete flexibility. And if you are not happy, cancel, it's that simple.
4.5%
The property sells through a buyers agent from MLS. Seller will only pay 4.5% total
3%
I find the Buyer, there is no other agent involved. Seller will pay only 3%
1.5%
You find the buyer. Call me to write the contract, and "I walk it through closing for you". Seller will pay only 1.5%
0%
You find the Buyer. Cancel listing there is no charge.
Complete Market Analysis
I prepare and bring to you a complete market analysis showing all of the:
Actives (the competition)

Expired (the ones that did not sell)

Solds (the success stories)
Setting the right price
In THIS market if the property is priced right, on lock box and MLS correctly, it WILL sell, 90% of success is the Marketing Plan.
NEVER TOO BUSY FOR YOU
My direct line phone number is 318-573-1792 either myself or my licensed partner will PERSONALLY respond to your call quickly. You will never get a busy signal! Voicemail system available as well as email response checked at lease once per hour.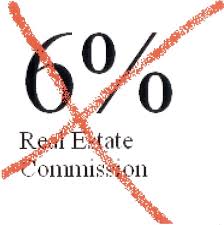 MAXIMUM EXPOSURE
Install a MLS lockbox so agents can schedule an appointment and show your property even when you can't be home * Networking with other agents to make them aware of your listing * Handling appointment calls from all websites, CSS, MLS, and sign * Individual home website * Property information and photos placed on 100's of internet sites within 24 hours for worldwide advertising and exposure for your property * Color brochure of your property with photos placed on a Big Professional sign in a convenient box for ease of distribution to potential buyers * Print advertising in the local paper * Information emailed to the area's top agents regularly * Open houses...yes, I believe in open houses.
NO ADVANCE FEES OF ANY KIND
You only pay if I procure an offer that is acceptable to you.
* The "no commision" does not apply to a buyer exposed to the property by myself or another agent while your property is listed with me.
CANCEL THE LISTING AT ANYTIME
Either you or I can cancel the listing just by calling and saying "cancel". It's that simple.**
** Please allow 2 business days to have the sign removed and the listing withdrawn from the MLS. However the cancellation becomes effective from the time you call; unless there is a pending sale on the property.
NO "PRESSURE" PRESENTATION
I will never all you to be "pressured" by the Buyer or the Buyers agent. I will be present when all offers are presented to you so that you can make your decisions privately.
FSBO $300.00 Flat Fee MLS Listing Service Available. Call for Details.